6 RULES FOR PREPARING MAKES
1 Formats accepted for printing .pdf, .tif, .psd, .cdr, .ai.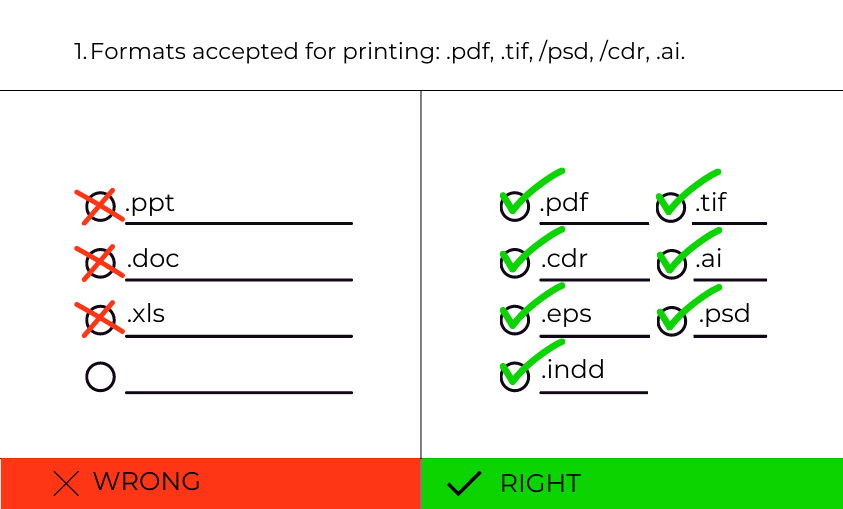 2 The layout should be created by 1×1 with a printed size.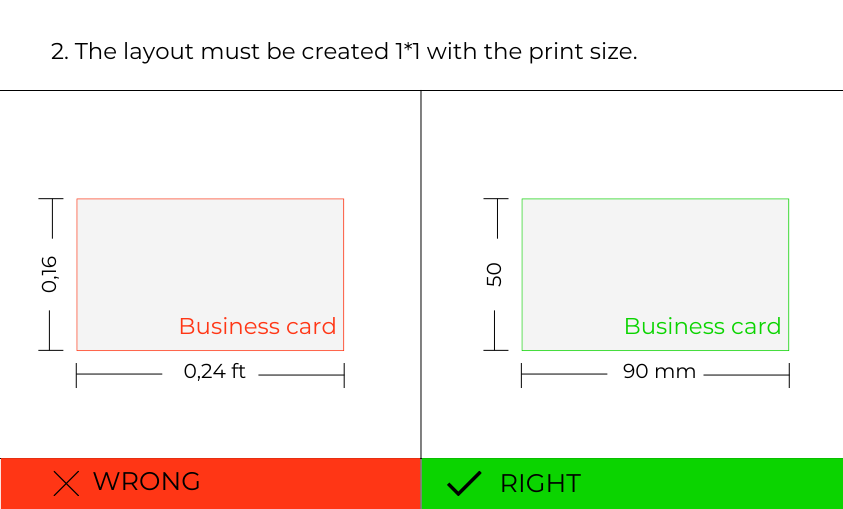 3 The resolution is from 270 dpi to 350 dpi.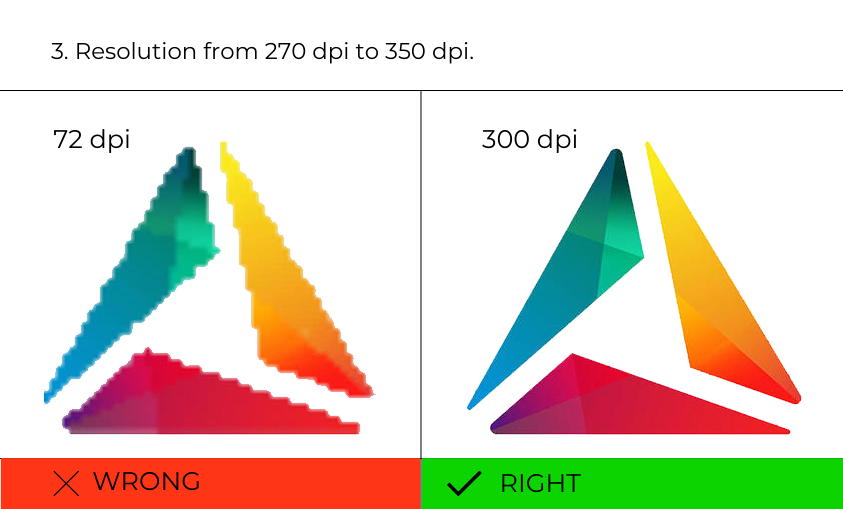 4 In the layout there should be crashes of 2 mm. on the side, the indentation of significant elements inside the layout from the post-retrospective format – 5 mm.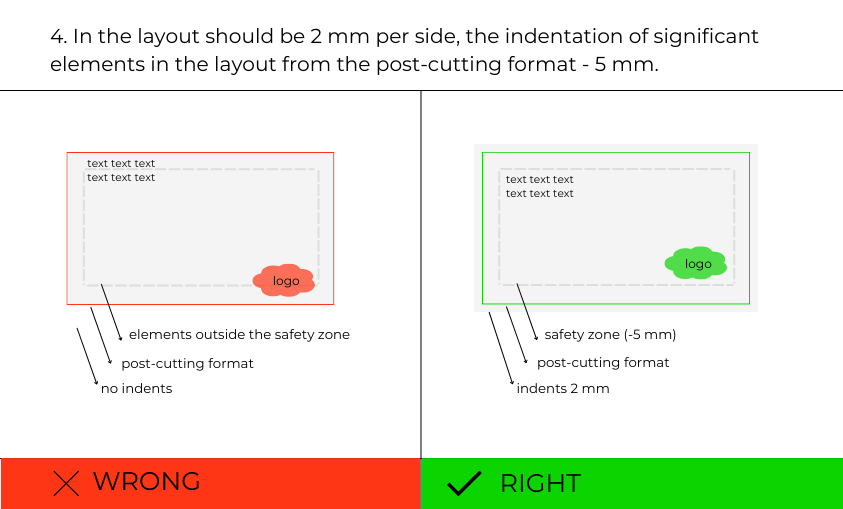 5 Layouts are provided in the CMYK color space, the color profile is U.S.Web Coated (SWOP) v2 .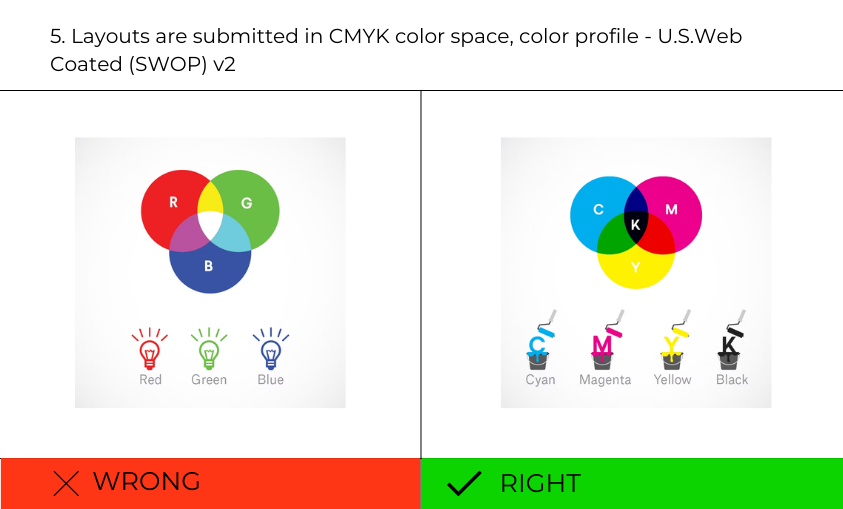 6 Fonts must be converted to curves, or rasterized.